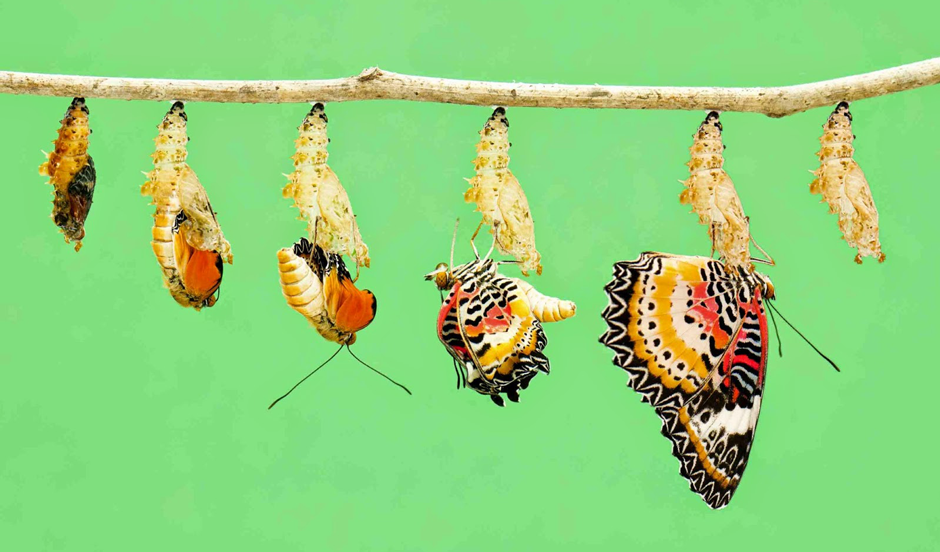 "She ached to be released from bastilled desire. In one day, all was as clear as the chrysalis dangling from her stone portal. At its moment of cracking, she stood on the ledge transfixed by the emerging wings. She smiled. Lifted her chin. Filled her lungs, and leaped face first into the grisly abyss."  ~JS Crail

Who am I? The most loaded question of all. Divining what you might wish to know. My heart? Head? Hands? A resume never tells of deep evolution. A boiler plate is not window to the soul. The best way to know me is to read my writing.
If official bio you seek, keep scrolling. However, you won't find the adrenal rush of dangling from a cliff face by my ponytail twisted in repelling ropes under education, though it was. There will be no bittersweet heartache of caring for a four-year-old and her dying mother under work experience, yet it was. Or how I ran straight smack into my destiny while fleeing a stalker who found in five different states, and how a single song floating in from the next room saved and transformed my life.
The cursed and magical life I've led cannot be contained in a one sheet, or twenty. I've too many tales to tell. I'm in a race against death to birth as many as may. The raucous, gritty, truth, and primordial life goo is all bound in my stories, lyrics, and verse. And yes, I like an Oxford comma, and no, the dialog "It's complicated," will never appear in my writing. Ever.
Here's the other thing about me… I'm curious. I relish the chance to poke around in another's brain. Yours perhaps? If you care to share. Let me know your heart and mind so together we may drink the elixir of life. Rise in bloody revolt against slaving butchers who've returned to drag us down river. Or rescue puppies and kittens with cardboard swords and tumble down a sandy hillside to splash in the sea. Maybe we'll claw our way along a slimy cave wall. Forage grubs and creepy crawlers. Suck bitter pods for their moisture in our quest to steal an orb from a mystical realm. Then again, we might touch our toes together and make mad passionate love in the last hours left before dawn and our awaiting fate.
Oh, the stories we will tell.
If you'd like to slip deeper under the artistic covers with me, reach out. We'll share dreams and make great art together.
Most Sincerely,
JSC
Official Professional Bio:
A contemporary Renaissance woman, Suzanne has been a serial entrepreneur, marketing strategist, educator, mentor, graphic, web, gown and textile designer, custom men's tailor, ethnic dance teacher, and now, writer and aspiring producer.
The first wave of Suzanne's un-marketed writing portfolio becomes available in 2018, after more than a decade of writing screenplays, short stories, poetry, song lyrics and new novels, including her award winning screenplay, 'The Watershed' and her new novel The Crooner™ Vol. I Reclamation along with original music which she intends to produce for stage and screen.
Historically, Suzanne has deep and diverse personal and professional experience with a calling to connect. She empowers those around her and values a vibrant collaborative team. Her desire to connect on a wider scale than office or classroom lead her to pursue writing, performing arts, and producing after a wide range of success in other industries.
As CEO of Suzama Design™  and the Anima Wave® business incubator she is dedicated to job creation. She shepherds projects that inspire creative compassion and develop young entrepreneurs, while consulting on business development, management strategy, marketing and brand identity. She is developing a course for aspiring filmmakers to learn how to set up their production company business. Differentiate their product and corporate brands. Construct a robust web platform with an integrated social media structure, and run campaigns to promote their work.
As a designer, she spent many years as a photography assistant and art directer for her family's studio. Suzanne views graphic, textile and fashion design as visual and tactile communication intended to elicit emotion and specific mental states in the wearer and observer.
As Director of Marketing & Communications for TriNet, she helped grow the company into a global market leader ranking in Fortune Magazine's 'Top 500 Fastest Growing Companies' for 5 consecutive years of her tenure. She served as VentureLink liason between client companies and venture capital financiers, and was the first recipient of the TriNet Managerial Excellence Award, an recognition etablished to honor her organizational development in restructuring the company's service delivery model and leading the first cross-functional corporate cloud-based deployment of PeopleSoft Human Capital Management software (now part of the Oracle HRMS).
As an educational administrator, she managed multiple educational centers and specialized in working with at-risk teens who gravitated to her compassion and non-judgemental truth telling. As an educator, Suzanne has taught pre-school to adult, remediation to advanced placement in mathematics, reading, writing, study-skills, SAT and GRE preparation. Education is where she developed a passion for mentoring hearts and minds that continues today.
Suzanne holds a UCLA Professional Screenwriting Certification, a B.S. in Business Econ, and a Montessori Early Childhood Education credential. She supports causes of social justice through the Polaris Project, ACLU and Southern Poverty Law Center.
You can find her professional CV and many exemplary letters of recommendation on her LinkedIn profile.
Find her on social media @JSCrail on facebook, instagram, pinterest, and twitter.